Leadership Team:
Our leadership team recognizes the authority of God, and realizes that we are shepherds who serve under the Chief Shepherd, Jesus Christ. We desire to devote ourselves to prayer and to the ministry of the Word. Our passion and goal is to equip the believers for the work of the ministry until we all attain maturity in the fullness of Christ.
Steve Poludniak, Interim Pastor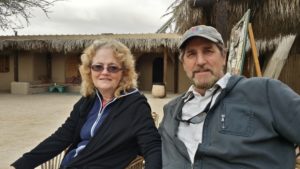 Steve & Becky
As the Interim teaching and administrative pastor, Pastor Steve has a passion for carefully teaching and encouraging all to apply the truths of Scripture. He has lived in Ithaca several times in his lifetime and also while attending college. He and his wife Becky have four children, and 10 grandchildren. Steve has a background in engineering, receiving his B.S. and M.Eng. from Cornell. He and Becky met while both attending Baptist Bible College
.
Joan Apthorp,
Administrative Assistant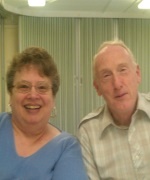 Joan and Rick
Joan has served as the Executive Administrative Assistant at TAB for the last thirty two years. She is married to Rick Apthorp, and together their Ap'thor'ple Festival is a highlight of the church calendar each year!